Basic and advanced search options.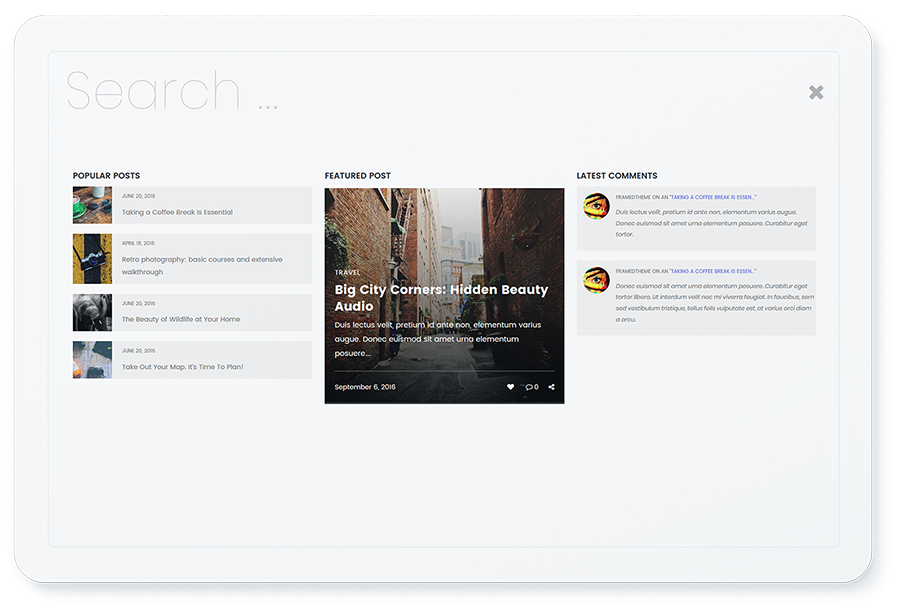 *This is how advanced search looks like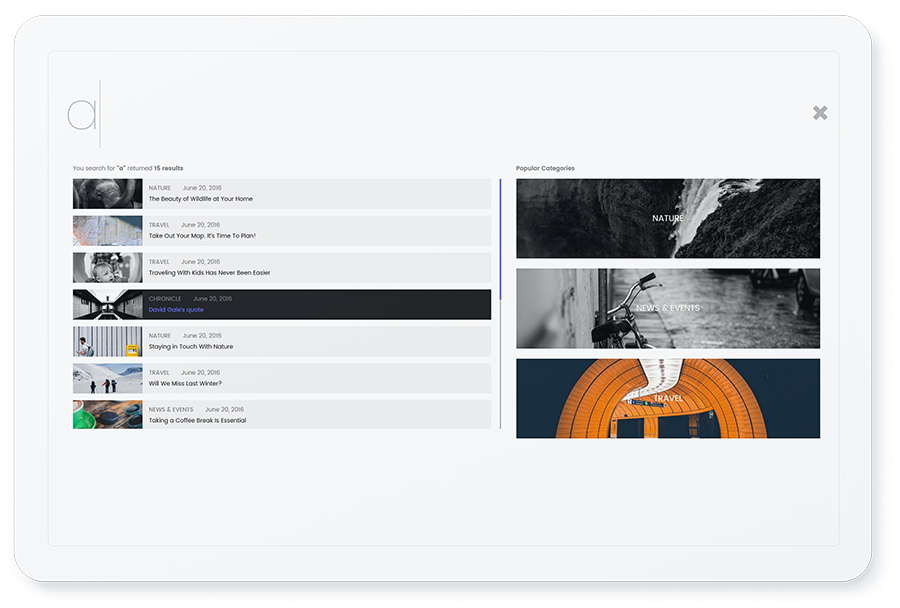 *This is how search results page looks like
The left part of the screen is reserved for search results. A thumbnail, title, category and date appear in the preview. The number of results is unlimited. If there are more results, the scroll bar appears.
To the right of the search results there is a place for you to select promo categories. You can choose these categories in the backend and they will appear next to search results every time.